Instruments for the Analysis of Food and Feed
Dear Brewers,
It is with great pleasure that we introduce this comprehensive overview, to serve as a resource for brewers dedicated to elevating the quality and precision of your craft. In the ever-evolving landscape of brewing, the pursuit of excellence requires a keen understanding of the scientific nuances that shape the flavor, aroma, and consistency of your brews.
This page is a testament to our commitment to supporting the brewing community by providing a detailed exploration of cutting-edge scientific equipment tailored specifically for the analysis of beer quality. Each instrument is designed to empower brewers with the knowledge and tools needed to delve into the intricate details of their creations, fostering a culture of continuous improvement and innovation.
As you embark on this journey through the intricacies of beer quality analysis, we trust that this page and the paper brochure will serve as a valuable companion, empowering you to achieve new heights of brewing mastery. May your passion for the craft be fueled by knowledge, innovation, and an unwavering commitment to excellence.
Cheers to the pursuit of perfection!
We also have a special action for you: Use the action code SPX-2-BEER when you order one of the instruments, and receive an extra useful gift!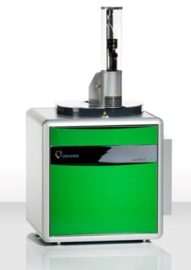 Elementar Rapid MAX N exceed Maximum sample flexibility due to crucible design and unique post-combustion technology.