Introduction to In Vitro Permeation Testing (IVPT): Strengths and Weaknesses
Join us on 07/04/2022 for this free webinar, co-hosted by Teledyne Hanson. There are several time slots available:
Join us for an expert discussion of the what's, why's and how's of bioequivalence testing of topical pharmaceuticals via (IVPT). The presentation will include vital information on draft guidance the FDA Office of Generics has provided, based on Acyclovir, to generate bioequivalence data without the use of clinical trials.
Presentation
What is IVPT?
Why Perform IVPT?
IVPT: The Five Steps
1. Analytical method development
2. Analytical method validation
3. IVPT method development
4. IVPT pilot
5. IVPT pivotal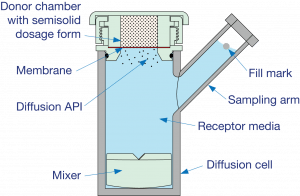 Following the presentation, you'll have a valuable and unique opportunity to gain expert answers to your questions specific to IVPT in your lab. Teledyne Hanson representative Bruna Lousada also will offer information on the company's IVPT-related instruments e.g. the diffusion cells, products and services.