Teledyne ISCO invites you to Go for the Gold in the Golden CombiFlash® giveaway.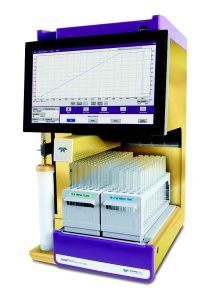 With the first CombiFlash and the line of RediSep® columns introduced 25 years ago, Teledyne ISCO came up with a total of 50 nifty reasons to celebrate their leadership in the chromatography field by giving away a one-of-its-kind Golden CombiFlash.
Visit info.teledynepharma.com/golden for more details and enter the random drawing for the Golden CombiFlash. The winner will be selected on 15/12/2023, with the Golden CombiFlash NextGen 300+ with UV detector awarded in January 2024.
Teledyne ISCO will also be selecting a winner each month to receive a special gift bag of items.
Winners will be notified each month via email.