The 50th GFP Congress will take place from 18 to 20 May 2022 in Namur, Belgium.
Pesticides and sustainable agriculture, how to reconcile them?
– The aim of this annual congress is to take stock of the progress of French-speaking scientific work in all disciplines in the field of pesticides. This congress is a privileged moment offering scientists the possibility to communicate and exchange their experiences and their current and future expectations.
– A round table (debate) focusing on possible alternatives to synthetic pesticides will be organised on the afternoon of the second day – Thursday 19 May. This will be open to the public in order to exchange with all interested citizens.
BRS will be present with an Edge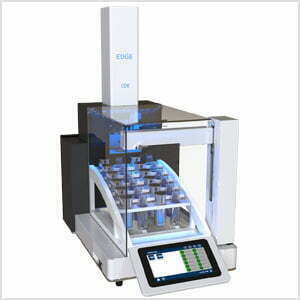 The EDGE allows for extraction, clean-up, and filtration in less than ten minutes. Filtration sub 0.3 μm is possible on the EDGE allowing for direct injection of the extract in a UPLC for analysis. The EDGE extraction method is applicable to many different types of difficult matrices including dry commodities such as tea and spices.
No matter the matrix on the EDGE the same rapid, simple and efficient automated method is sufficient leading to good pesticide recovery data.
Find all de details about this event here.