‌Your complete solution for solid synthesis & processing
AGI Filter Reactor features combined reaction and filtration functionality that allows chemists to synthesize, treat, wash, and dry their solids, all in the same vessel.
With AGI Filter Reactor, you will simplify your workflow, save your lab time, and prevent contamination of your chemistry.
A truly versatile system for for solid synthesis and processing.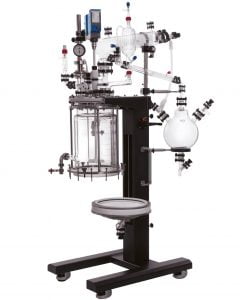 ‌